It is really uncomfortable and embarrassing to sneeze and feel feverish 24*7. And the feeling becomes stronger when you have a clean home and still you don't understand the root of the problem. The root of the issue can be seriously at your roots that are hard to notice as compared to other specks of dirt lying inside the house.
If you are still feeling that your allergies are not giving any hint of leaving you in peace, you can directly go speculate the textile furniture present in your house. Most importantly, look out for the upholstery and carpets and if you notice the problem is grave, you can immediately call professional carpet cleaning services.
The cleaned carpets and other textile furniture can give a sound and healthy look of the home while saving many other benefits like smooth touch and brighter appearance. It can give your home a more hygienic look and can boost your health as well. Cleaned carpets can proffer allergy relief and keep the related aggravations at bay.
Here are some more reasons to get your carpet cleaned to fight with your allergies:
Spreading Of Allergens
Wonderful looking carpets which are exquisitely chosen by you are as much dear as any posh dress for a party. Isn't it? These carpets come with a lot of wonderful qualities such as:
They feel nice and soft in touch when touched and used.
It's the safest flooring option available.
Elevate the look of the interior of your home.
But they have troublesome issues as well if not taken care of properly such as they are the good attractors and retainers of allergens!
These allergens are actually antigens that provoke allergic reactions. And some of the most common forms available at home are:
Pet Dander

Mould Spores

Dust Mites

Dust

Dirt

Pollen
These allergens can easily circulate and travel through the air which is the easiest transport mode to spread any kind of diseases. Very often, they thrive on the carpet surfaces. The entrance can be from anywhere such as your shoes, open windows, wet products, spillage, crumbs, pets, and many more. Once they find their space on the carpet they lay dormant on the carpets' fibres.
They get to stick to your body and channel into your body when you sit or lay down on it. And this cause heavy allergic reactions!
Regular Carpet Cleaning Is Essential
Dusting and vacuuming are not just enough to get rid of dust, dirt and mites. There are other allergen types as well which are more stubborn than the rest. For instance, mould and mildew are hard to get rid of and can actually make the situation worse. If you use wet cleaning methods like using detergent cleaning and washing and if you haven't dried the carpet completely, it can adverse the situation to more mould growth and development.
Whereas, the experts or carpet cleaning specialists use Hot Carbonating Extraction which includes 80% less water than steam cleaners. This will result in instant drying and less spending hours outside the house.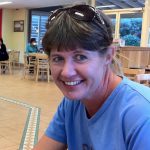 For a clean and healthy home, Call Southern Carpet Cleaning on PH 1300-745-711.  We provide our Carpet Cleaning, Upholstery Cleaning, fabric protection and Water Damage Repair & Restoration services  in Picton, Campbelltown, Bowral, Bundanoon, Wollongong, Mossvale, Camden, Thirlmere, Tahmoor, Harrington Park, Glen Alpine, Campbelltown, Spring Farm, Smeaton Grange, Theresa Park, Mount Annan, Narellan, New South Wales, Outer South Western Sydney, Southern highlands and Suburb of Wilton area of Outer South Western Sydney, New South Wales.
Note: Every carpet fibers reacts differently and if you don't know about your carpet and which solutions will be good then please call a professional carpet cleaner at Southern Carpet Cleaning